Now you can play badminton, futsal at IOI City Mall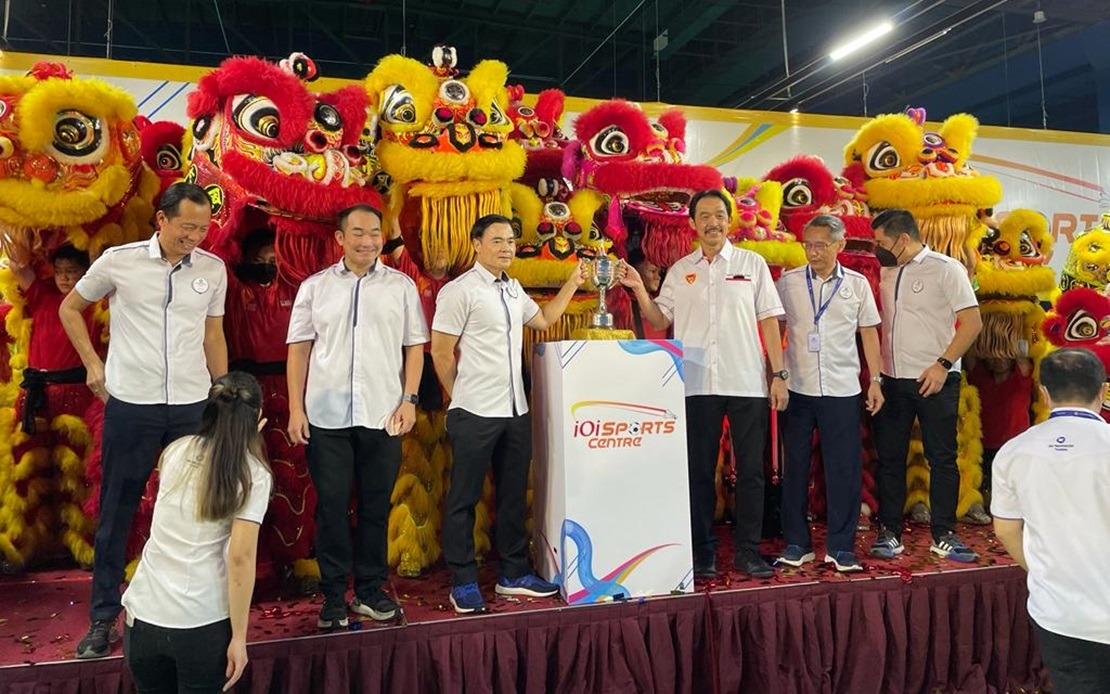 PUTRAJAYA, Aug 25 (Bernama) -- Badminton and futsal enthusiasts who have difficulty booking courts at convenient locations, now have an alternative with the opening of the IOI Sports Centre at IOI City Mall, here.
Apart from being strategically located in a shopping complex, badminton players, regardless of their level, also will be able to hone their skills with national legend, Datuk Rashid Sidek.
This is made possible by IOI City Mall partnering with the Kelab Badminton Rashid Sidek (KBRS) to form its very own badminton academy, named IOI Rashid Sidek Badminton Academy.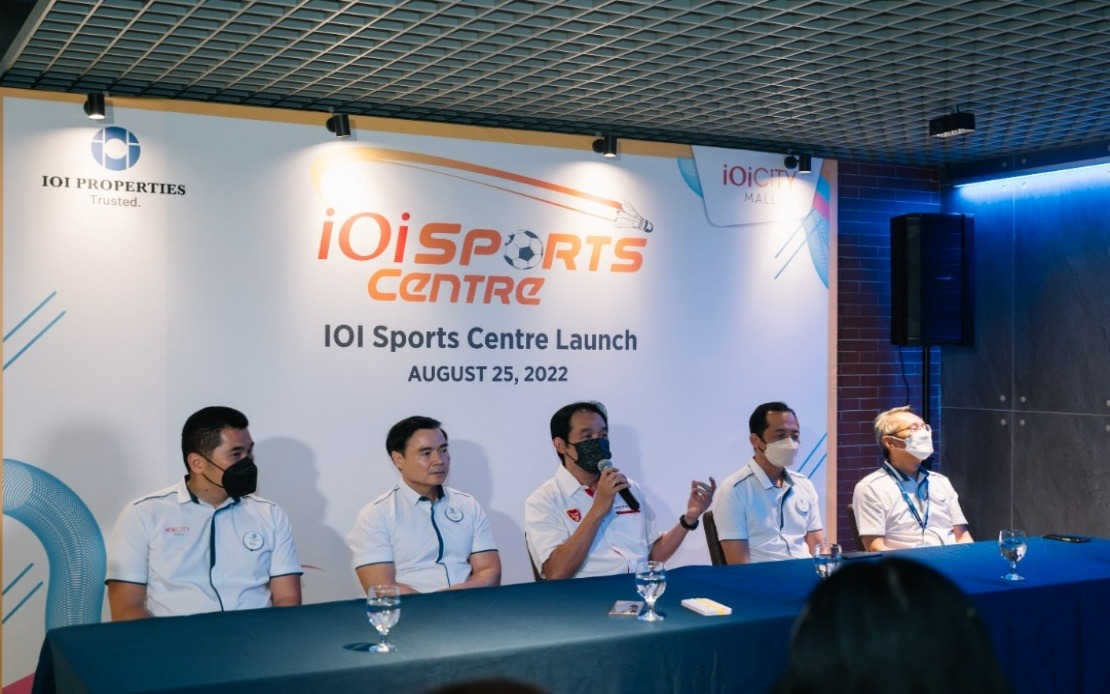 The Founder and President of Kelab Badminton Rashid Sidek (KBRS) (middle) and IOI Properties Group Bhd Chief Executive Officer Datuk Voon Tin Yow at the launching of the IOI Sports Centre in IOI City Mall, Putrajaya today (Photo: IOI)
Rashid, the KBRS founder and president, who has been tasked as both the head coach and training programme director, will oversee a team of highly-qualified and experienced coaches for the academy.
The 1996 Atlanta Olympics bronze medallist and 1992 Thomas Cup winner said he wanted to share his expertise and skills in the sport with the younger generation, starting from as young as five years old at the professional level via the academy.
"Malaysia has consistently produced world-class badminton players who have brought pride to our country, with many still waiting to be discovered. I am extremely glad that IOI Properties Group has built this world-class badminton facility as this will be the platform for developing new and existing talents.
"The existing elite players can also use this centre as their training ground to excel further in the world of competitive badminton," he told reporters after launching the sports centre with IOI Properties Group Bhd chief executive officer, Datuk Voon Tin Yow today.
Meanwhile, Voon said the sports centre comprised 15 badminton courts and two mini futsal courts that could be combined into a futsal arena or event space, to cater to the demand for badminton courts in the Southern Klang Valley.
"Badminton is a sport that brings Malaysians together and this mall will be more than just a destination for shopping and dining. In the future, we hope this world-class facility that we have built will be able to host national-level badminton tournaments and events.
"This sports facility located at the second phase of IOI City Mall, also has the potential to capture both the international and local markets, putting Putrajaya on the world map," he added.
The courts will be operating from 10 am to 11pm daily with the rentals at RM25/hour (10 am-6 pm) and RM35/hour (6 pm-11pm) for badminton and RM100/hour (10 am-6 pm) and RM130/hour (6 pm-11pm) for futsal.
Those interested to join the IOI Rashid Sidek Badminton Academy can opt for private, semi-private or group sessions, with the fees ranging from RM80 for one session to RM280 for four sessions, apart from one-time registration fee of RM50. A 20 per cent early bird discount is available until this Sept 30.
With the opening of the second phase, IOI City Mall is now the largest retail mall in Malaysia with 2.5 million square feet of net lettable area comprising sports, leisure and other facilities.
-- BERNAMA