OCM, IOC to strengthen ties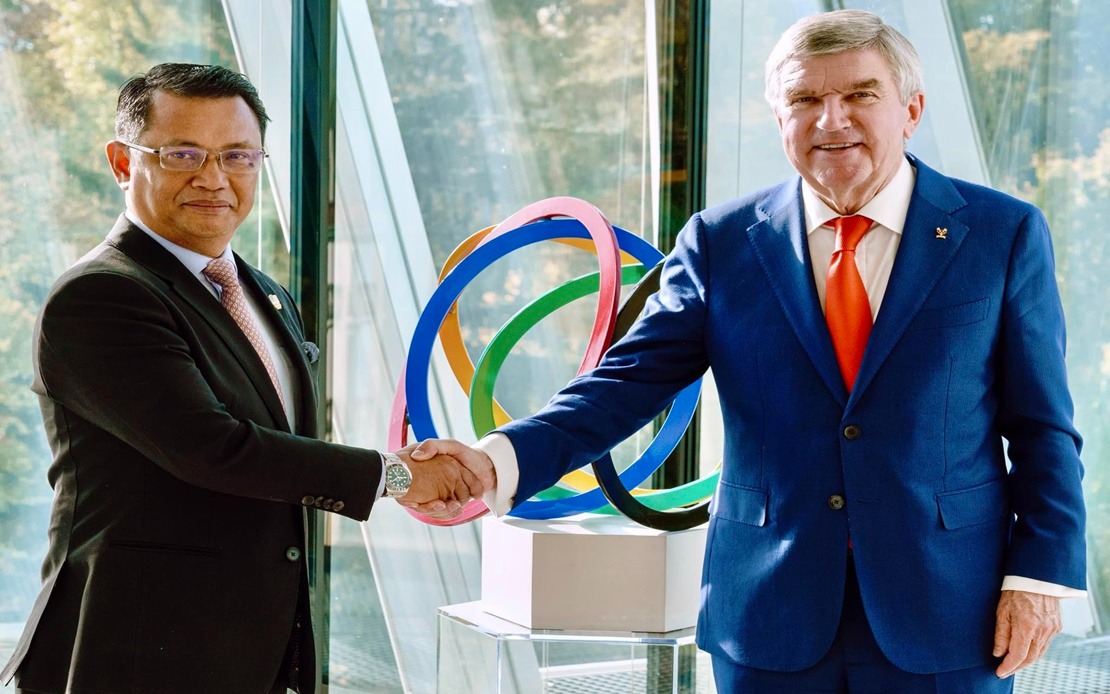 Credit: OCM Facebook
KUALA LUMPUR, Nov 9 (Bernama) -- The Olympic Council of Malaysia (OCM) is committed to improving bilateral ties with the International Olympic Committee (IOC) in a bid to further enhance the Olympic Movement in the country.
The commitment was made when OCM president Tan Sri Mohamad Norza Zakaria made his first courtesy call on IOC president Thomas Bach at the Olympic House in Lausanne, Switzerland yesterday.
Mohamad Norza was accompanied by OCM assistant secretary-general, Moira Tan Siew See and OCM general manager Fong Wan Hor.
According to a Facebook post by OCM today, Mohamad Norza also informed IOC on OCM's new initiatives for the Olympic Movement such as the inception of the "Olympic Carnival" in June since 2018, the partnership with other National Olympic Committees (NOCs) in the celebration of the worldwide Olympic Day and the proposed construction of a new Olympic House, which will be a green and smart building with sustainable architecture in Kuala Lumpur.
In the meantime, he had congratulated the leadership under Bach for the successful organisation of the two Olympic Games, the Tokyo 2020 Olympics and Beijing 2022 Olympic Winter Games during the height of the COVID-19 pandemic.
"I have had fruitful discussions with the IOC President, Director-General and several other senior personnel for the further enhancement of the Olympic Movement and Values in Malaysia" he said.
Meanwhile, Bach was very impressed with the initiatives and the dynamic approach of Mohamad Norza and assured full support from the IOC and the Olympic Solidarity to develop, promote and protect the Olympic Movement in Malaysia.
"One of the important missions of the IOC is to provide assistance and support to all the NOCs because the stronger the NOCs, the stronger the IOC will be in the global Olympic Movement," added Bach.
-- BERNAMA