Para Sukma: Abdul Latif, Dik Wan an inspiration to young Perlis athletes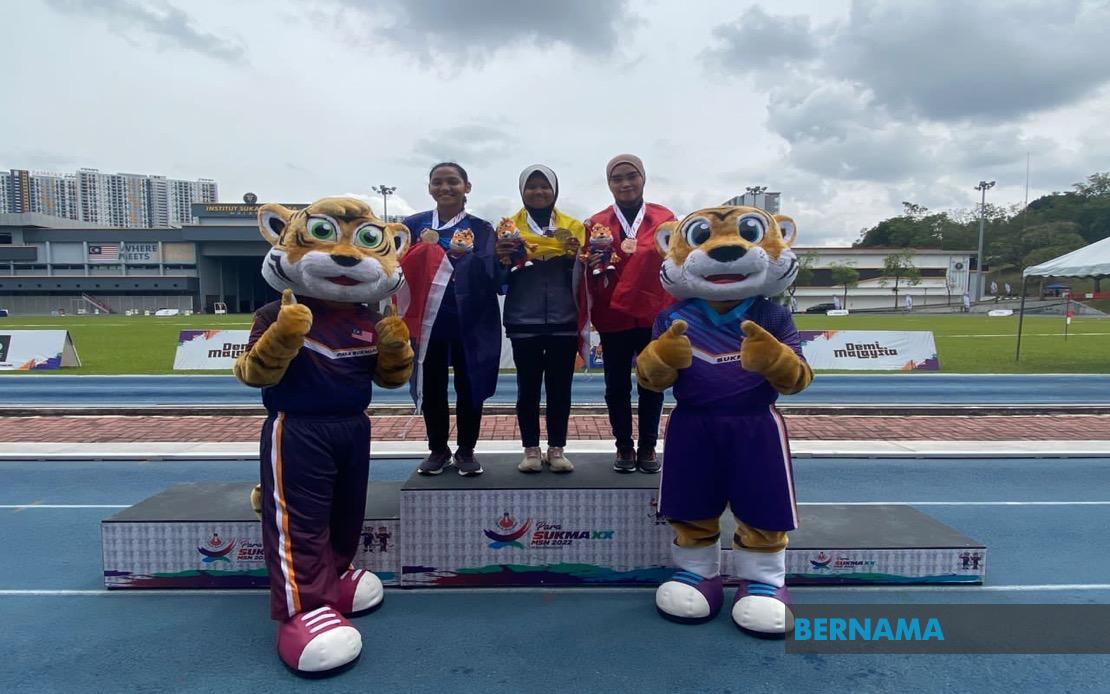 KUALA LUMPUR, Nov 5 (Bernama) -- Paralympic heroes Datuk Abdul Latif Romly and Mohamad Ridzuan Mohamad Puzi have become an inspiration for young Perlis athletes like Nur Arisya Nabila Adi Fazril at the 2022 Malaysia Para Games (Para Sukma).
Despite making her Para Sukma debut, Nur Arisya put on an impressive performance to clinch gold in the T20 (learning disabilities) women's 1,500 metres at the National Sports Council (MSN) Mini Stadium in Bukit Jalil here today.
The 15-year-old middle distance runner clocked 6 minutes 16 seconds, leaving the nearest competitor from Johor, Siti Nor Insyirah Mohamad Ariffin (6:21.66s) to settle for silver and Kelantan's Siti Zainab Haron (6:24.91s) picking up bronze.
"I've been inspired by Abdul Latif and Dik Wan (Mohamad Ridzuan) since I was small, they're both from my state Perlis, if I could just be like them representing Malaysia," said Nur Arisya.
Abdul Latif is the T20 men's long jump champion of the Paralympic Games twice in a row at the Rio 2016 and Tokyo 2020 editions while Mohamad Ridzuan won gold in the T36 men's 100m at Rio 2016.
Nurturing her passion in athletics since childhood, Nur Arisya, a student at Sekolah Menengah Kebangsaan Syed Alwi in Kangar, said she will strive to put Malaysia's name on the international stage if given the opportunity.